Jim Harlan, President & CEO
MJM Global Search, Inc. P.O. Box 883 Franktown, CO 80116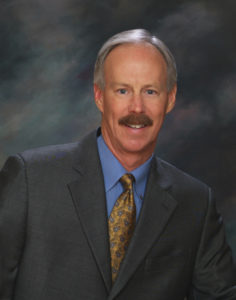 Phone: 303.660.0766
Jim Harlan is the President & Chief Executive Officer of MJM Global Search, Inc. In his role, Jim is responsible for the strategic leadership necessary to ensure the achievement of MJM Global Search's performance goals and preservation of the core values established over 20 years ago.
Jim specializes in recruiting executives for Aerospace Manufacturing and Non-Profit clients. He has over 25 years of senior management, consulting and international recruiting experience. Jim has held senior executive-level positions within a wide range of companies, and his career has provided him with extensive international travel. Jim has been successful in locating top-performing talent for his clients that have helped the companies reach record revenues. He has been fortunate to develop a network of the top performers in their respective fields. Through this network Jim is referred to the passive candidate who isn't actively looking for a job and doesn't usually take calls from recruiters.
Jim's ongoing goal is to outperform his client's expectations. With his management training and international experience, he has a keen understanding for the ingredients of a successful company. The number one ingredient is talented people. Jim finds talented people who, through their contributions, help companies to be successful. Jim received his MBA from the University of Denver. When he isn't finding talent for his clients, Jim is riding his horse in the national forests and on private ranches in beautiful Colorado.
TESTIMONIAL:
Jack Shuler, Vice President Human Resources, Boeing
"MJM Global Search and our primary contact, Jim Harlan, have provided the best talent identification & acquisition services I have experienced in my 25 years of recruiting challenges, at the Boeing Company." "The Boeing Company has used the MJM Global Search organization for several assignments since 2001. Very professional service, complete understanding of the client needs, providing the best candidate pools, complete reference/background material, meeting our schedule parameters as well as providing updates and follow-up with our HR and management team, are all strengths of Jim and the MRI network. I recommend the MJM Global Search organization in the highest regard."